Lone Star Investment Pool has relationships with professional providers and associations to ensure our products and services are responsive, efficient, and expertly run.
Here's a guide to our team:
First Public
Our administrator and distributor is First Public, LLC, which is a registered broker-dealer with the Securities and Exchange Commission (SEC), Financial Industry Regulatory Authority (FINRA), and the Municipal Securities Rulemaking Board (MSRB).
First Public's responsibilities include:
Taking care of participant accounts and other administrative matters
Working with investment advisors and consultants, custodian banks, lawyers, accountants, and other service providers
Making prospective investors aware of Lone Star's benefits
Updating the Pool's Information Statement to ensure its continuing alignment with our Statement of Investment Policy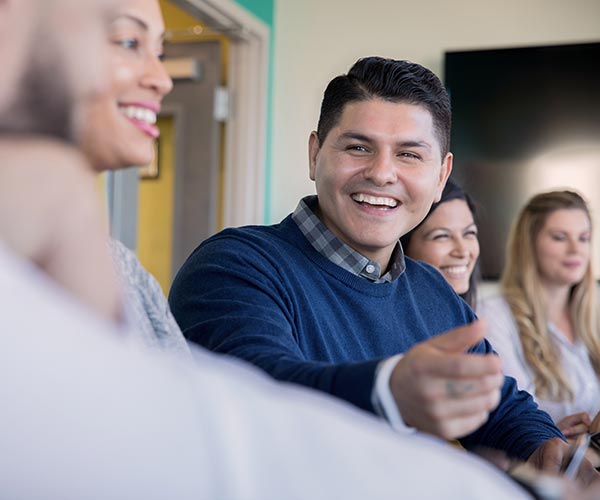 First Public
At First Public, we put clients first and have been helping Texas communities for decades. We offer a personalized approach to investing and benefits management services so you can focus on what matters most – building a stronger future for the communities you serve.
Our investment managers
You'll benefit from the expertise of two investment managers, Mellon Investments Corporation and American Beacon Advisors combined with parent company, Resolute Investment Managers. 
Together, these companies manage billions in assets in Texas and across the world.
American Beacon Advisors
American Beacon Advisors combined with parent company, Resolute Investment Managers, manages over $91 billion in assets for corporate, public fund, and individual clients. American Beacon Advisors offers a wide range of liquidity oriented, fixed income strategies designed to meet specific risk parameters, return targets, liquidity needs, and investment guidelines.
Resolute Investment Managers
Resolute Investment Managers is a diversified, multi-affiliate asset management platform that partners with more than 40 best-in-class affiliated and independent investment managers. The company offers a unique platform that delivers strategic value through a full suite of distribution, operational and administrative services available to affiliates and partners.
Mellon Investments Corporation
Mellon Investments Corporation is composed of two divisions: Mellon and Dreyfus Cash Investment Strategies (Dreyfus). They are one of the largest, most trusted cash and liquidity managers in the industry and a global leader in index management. Their capabilities are designed to meet clients' operating, core and strategic cash needs with several vehicle types. With nearly 50 years of history building innovative liquidity solutions and 40 years of experience in index management, they are committed to building powerful, lasting solutions to meet the financial goals of clients. Mellon Investments Corporation is a subsidiary of BNY Mellon and a registered investment advisor.
Our investment consultant
CAPTRUST Financial Advisors
We work with CAPTRUST Financial Advisors to provide the Pool with independent and objective financial advice and fiduciary support. CAPTRUST monitors Lone Star's operations and performance, reports its findings to the administrator and the Pool's Board, and recommends ways to keep the Pool aligned with its objectives.
Our custodian and auditor
State Street Bank
State Street Bank is responsible for holding in a separate account all investment securities and monies for the Pool, subject to our Statement of Investment Policy.
RSM US LLP
RSM US LLP, a full-service accounting firm located in Austin, conducts an annual audit of the Pool's financial statements.
Legal council
The Pool engages outside legal counsel on a range of legal issues, including financing transactions, agreements, bylaws and resolutions, securities law, and tax matters.
Our affinity organizations
We view education as a key economic driver for Texas so it makes sense that we share a long history with the Texas Association of School Boards (TASB). We're proud of our affiliation with TASB and its longstanding commitment to promoting educational excellence for Texas schoolchildren through advocacy, visionary leadership, and high-quality services to school districts. 
We're also the only Investment Pool endorsed by the Texas Association of School Administrators (TASA). Members of TASA include public school superintendents and administrators, education service center staff, college and university professors and students, and others interested in public education.